ESSENTIAL & FRAGRANCE OILS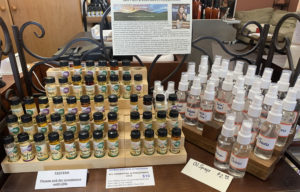 Buy Essential Oils & Fragrances Direct!
If you are spending $15, $20 or $30 for a single bottle, You are paying too much!
Take the "Sniff Test" Challenge! 
You won't get your oils anywhere else. No Multi-Level Pyramid clubs to join!
For over 25 years, Scentastics of Vermont has designed, formulated and blended the highest-quality, fully-concentrated fragrance oils available anywhere in the United States. We do not cut our oils or add any base oils. Our essential oils are 100% pure and are imported from all around the world. We are NOT a multi-level company. You do not need to have a party or go through any "consultants" to buy our products from Enlightenings. Those other companies are called "pyramids" or "multi-level", which means you pay higher prices for your products because you are not buying direct. We are a family-based company.
SCENTED SOAPS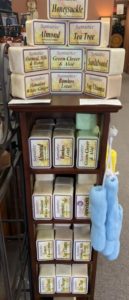 Detergent-free, Hypoallergenic, Shea Butter and Goat's Milk Soaps
Our detergent-free, hypoallergenic, Shea Butter and Goat's Milk Soaps are a hefty 8 oz bar! They are made the old-fashioned way of hot processing. We believe it to be safer than cold process soap in that all ingredients can be mixed and saponified much better and without the risk of burning or irritating the skin. We also use "harder" vegetable oils so that the bars will last a good long time and not get soft or mushy or fall apart. We do not use any beef fat (tallow) in our soaps like other soap companies do. We prefer vegetable oils and sustainable Palm oil. Our soap is extremely moisturizing and the scent will stay to the very last sliver.